SALUTING THOSE WHO SERVE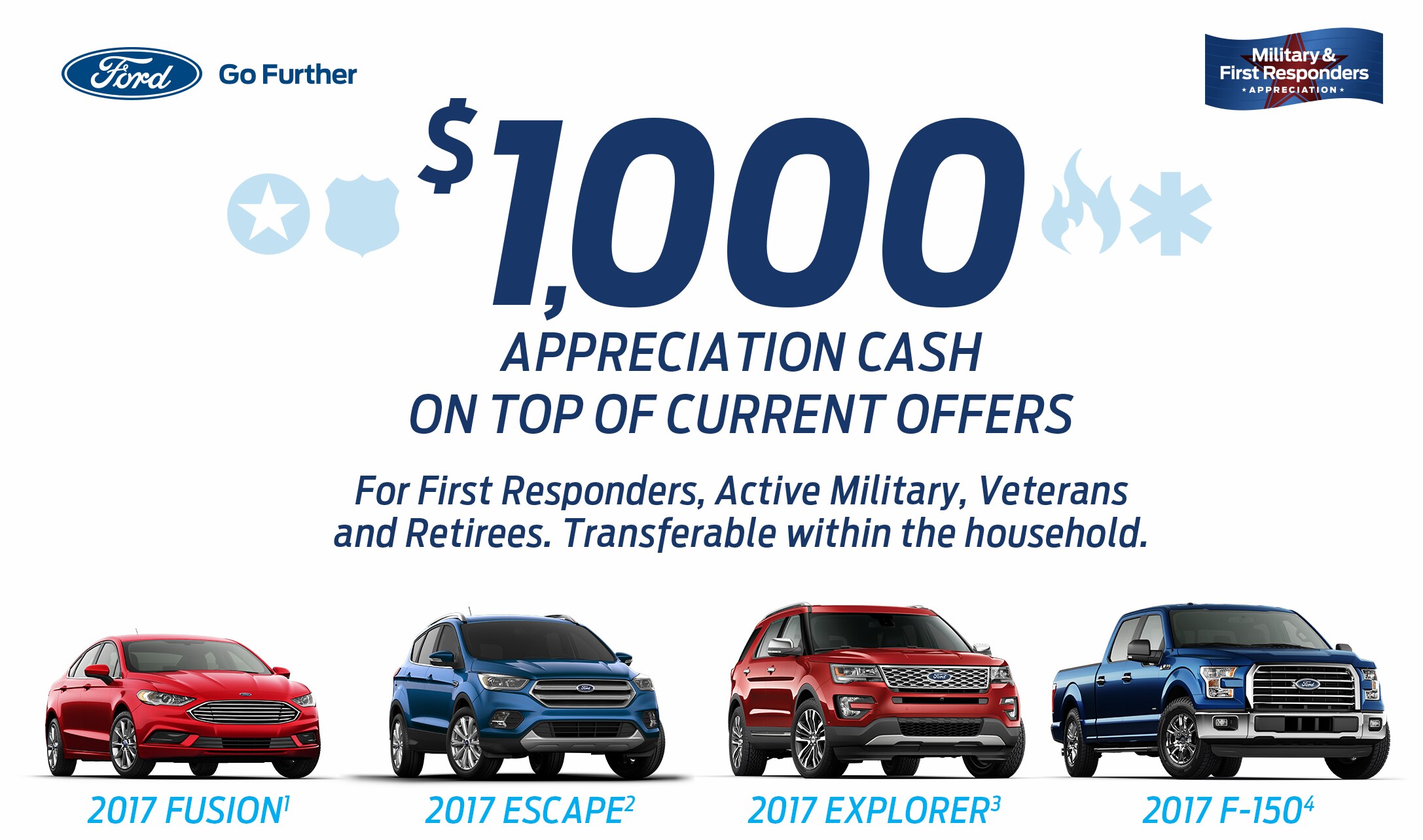 Attention Military Members!
Ford Motor Company and University Ford are grateful to you for your honorable service to our country. And we're proud to support members of the military, and their families, who sacrifice, and have sacrificed so much for our country.
NO MATTER WHAT YOUR LEVEL OF SERVICE TO OUR COUNTRY, WE HAVE AN OFFER FOR YOU!
Military Appreciation Cash *($1,000) is exclusively for members of the following US Military Branches: 
Active Military: Active military personnel (Army, Navy, Air Force, Marines, Coast Guard), National Guard, Reservists serving on Active Duty, members of the Delayed Entry/Enlistment Program (DEP) 
Military Veteran: A "veteran" is a person who served in the active military, naval, or air service, and who was discharged or released under conditions other than dishonorable.
Military Retiree: A military retiree is any former member of the uniformed services who is entitled, under statute, to retired, retirement, or retainer pay. Ex. include, but are not necessarily limited to, spending 20 or more years in the military or permanent retirement by reasons of physical disability. All military retirees are veterans, but not all veterans are military retirees. 
*Eligible program dates from May 2 - June 21
University Ford looks forward to serving you soon!